Jim Germak always wanted to be a truck driver. He started his trucking career at 18 years old. By the time he was 23, Jim had purchased an F-model Mack and flatbed trailer. He worked as an Owner Operator hauling building products and steel. In 1976 he married Linda and in 1982, the Germaks started their new business – JAGTRUX, INC., a contract/common carrier. From its small beginnings, Jagtrux, Inc. has grown into a successful 75-acre enterprise, including a maintenance shop, offices, cross dock facilities, and secure trailer storage lots.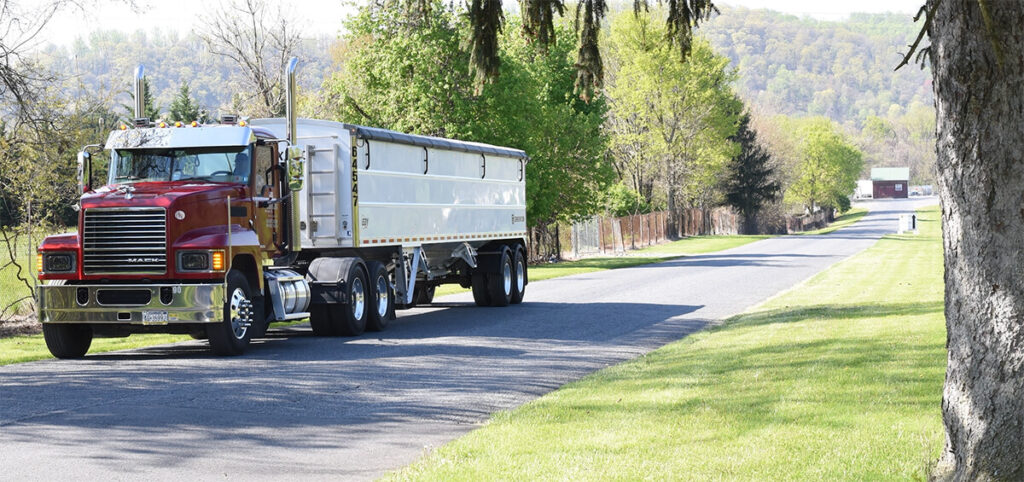 Jagtrux has always thrived on solving the customer's unique needs through innovative means. We were the first carrier to introduce the curtain sided van concept on the east coast and the first truck to test load it out of the Armstrong World Industries facility in Marietta, PA. We also became one of the first carriers to use 102″ wide vans and to require all trucks, owned and leased, to carry a pallet jack at all times to assist customers in the unloading process.
Jagtrux, Inc. believes that the core component of our business is relationships.   We have a dedicated group of employees and permanently leased independent contractors that contribute to our daily successes.  We also have a network of strong business relationships.   Building strong relationships allows us to deliver the best results for our customers.   Relationships have enabled Jagtrux to become an elite carrier throughout Pennsylvania and the Northeast for nearly 40 years.